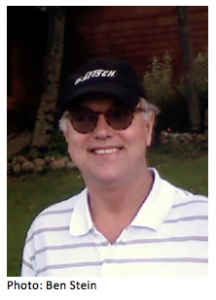 Phil DeMuth is Managing Director at Conservative Wealth Management, LLC, where he enjoys working with high net worth clients and saving them from the depredations of the financial services industry.
Phil was valedictorian of his class at the University of California at Santa Barbara, then went on for his master's in communication and a Ph.D. in clinical psychology. A psychologist and investment advisor, Phil has written for the Wall Street Journal, Barron's, Forbes, the Journal of Financial Planning, Human Behavior and Psychology Today , and is the author of nine books on investing, most co-authored with his pal, economist Ben Stein. His opinions have been quoted in the New York Times, the Financial Times, Yahoo! Finance, On Wall Street, Fortune, Research Magazine, Investor's Business Daily, Motley Fool, theStreet.com and he has been seen on various TV shows, including CNBC's Worldwide Exchange, On the Money, Squawk Box and Closing Bell, as well as Fox & Friends, Wall Street Week, and Consuelo Mack WealthTrack.
Media Inquiries
Phil DeMuth Ph.D. is happy to share his perspectives on investing with the media.
Speaking Engagements
Phil DeMuth loves speaking to groups about investing. His fee is $10,000 plus expenses.
phil@phildemuth.com
323 876 3300